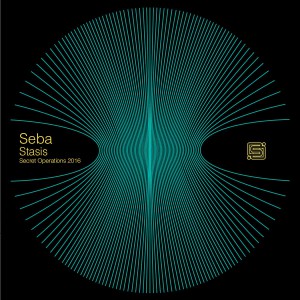 SECOPS025
Seba
Stasis / Inner World
Secret operations is proud to present another releases from Seba.
Stasis is track that started as an experiment with Native
Instruments Maschine. Di fferent drumpatterns triggered in
sequence is a big part of the arrangement, and the track evolves in
to a soundscape that Seba is so well known for. Inner world was
sitting unfinished on Sebas laptop for years, untill he decided that
now is the right time to finish it. It brings memories back to the days of
early Metalheadz and to the early days of Seba&Paradox.